Questions asked by clients
that might stump you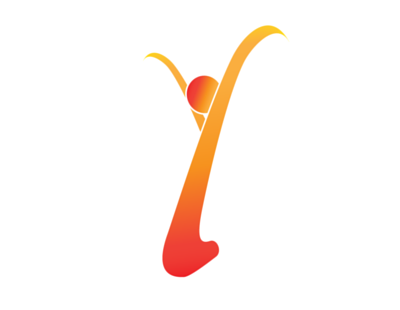 Lydia Robison
Graphic Designer
When a client is seeking graphic design work, especially for the first time. its likely that they will have a number of questions about the process involved. Choosing a designer can seem like a daunting task. The client needs to know if they can trust you with the reputation of their company, because what you produce will, in many cases, give a potential customer their first impression of your clients business.
Don't let yourself be put in an awkward situation if they ask a question that you don't have an answer to. Study up on your skill a bit. Just like you would prepare for a job interview, try practicing some sample questions before your meeting. Here are some examples of questions that I have been asked by clients, along with a few of my own tips:
"How much does graphic design work cost?"
This question is actually very difficult to answer without first determining the scope of the project. Smaller graphic design tasks will be on the lower end of the price scale because they are fairly straightforward. Larger tasks, on the other hand, such as websites and publications, will fall towards the more expensive end of the scale because they take longer.
"How long is your turnaround time?"
I usually over-estimate. If I take all the time I've said, fine. If I get it done earlier, I'm a hero. It's always bad business practice to be late. They always say "Under promise, over deliver."
"Have you worked on this kind of a project before?"
Be honest. If you haven't, but have done something you think is similar, say that too.
"I know exactly what I want. Can I get a discount on your price, because you won't have to do as much work?"
Kindly say no, but always explain why. Quite often, their idea won't work for the medium or isn't an easy concept to work with. If you gave them a discount, you might end up doing all the work you would usually do, but for less money.
"What if I'm not happy with the design?"
Have an answer for this. "What do you mean? Of course you'll be happy with the design!" is optimistic, but it's better to have a plan in place for those rare times when the designer and the client just can't get on the same page.
"Will you show me a few free samples of your ideas for my project so I can get a feel for your work?"
My answer is always no. You should be able to refer potential clients to your portfolio to get a feel for the type and quality of the work you do. If your portfolio feels thin, offer to do some pro bono work for a cause you believe in, or rework pieces you've done that that didn't make the portfolio cut.
"Why should I hire you for the job?"
Practice this one, too. It's very difficult to answer this without coming across as over-confident or seeming too self effacing. This is what's called an elevator speech. A 30 second message or "commercial" about you. This allows you to sum up your best qualities to sell yourself to the client. Practice it. Know it. Be confident.
You may not know the answer to every one of their questions. It's best to be honest with your client. If your not sure, tell them you need time to think it over and you can give them an answer later.
Here are a few more questions for you to think over before your next meeting with a potential client:
"How long have you been in business?"
"What do I need to provide?"
"What is included with my project?"
"Can you work with a short deadline?"
"What is your payment plan?"