Fake News: Are you fo' real?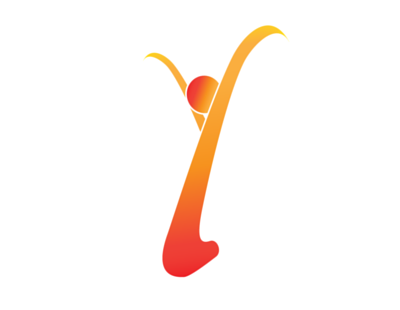 Haley Yancey
Marketing Specialist
Fake news is not a contemporary idea by any means. People have been making things up and stretching the truth, seeking more attention from viewers, for centuries. Yellow journalism, anyone? However, 2016 lead fake news to a new, insurmountable limelight than ever before. This rapid growth in fake news came in part from intense emotions generated by the controversial presidential election and the ease of sharing information online.
So, what is fake news, exactly?
Fake news is comprised of completely made up information that is intriguing and convincing to click on. This information encompasses a certain element of "truthiness" that ensures soar on social web. Fake news stretches the boundaries of belief— stories are just crazy enough to be true. This attracts absolute and full-blown attention from readers. And with this attention, comes clicks. And with clicks, comes advertising revenue. According to theguardian.com, one man makes up to $30,000 a month from advertising that compensates high traffic.
The insurmountable traffic revenue being earned from fake news acts like a megaphone. Effectively giving them a louder voice in a public square of other voices, opinions, and ultimately, the truth.
Why does this matter?
BBC.com states that currently 44% of Americans use social media as their main news source. It has been shown that fake news draws more shares and engagement than sources like New York Times, Washington Post, and CNN. Links are now given the same weighting, regardless of the source. Because of social media news-getting, the potential audience for fake news sources is an overwhelming 1.8 billion people. Not only is fake news reaching an unbelievable number of people, but mass amounts of people believe the fake news they are consuming. In fact, when questioned about the truthfulness of a fake news article, of 1,224 people polled 14% believed the story to be true, while 32% of respondents were "not sure".
Surely it's easy to spot fake news?
Surprisingly, no. Fake news outlets are created to resemble credible journalism. The titles simulate a "newsy" feel. Examples of fake news sources imitating credible news source titles include: Abcnews.com.co, Politicus, CivicTribune.com, Before It's News, Associated Media Coverage, and The New York Evening. The newsy writing style is mimicked and design format is copied, in an effort to simulate legitimacy. Money.cnn.com reports that an entirely made up New York Times site published an article stating that Elizabeth Warren was endorsing Bernie Sanders for president. The story copied the fonts and design of the New York Times, and even used the bylines of two of its political reporters. The Times was affectively then inclined to confront the media about the fake article and make it clear that it was not at all associated with the real Times.
Fake News with a Real World Impact
Fake news damages professional fields such as marketing, public relations, and journalism by lessening trust in all media. And the media is a critical tool used by all of these professions. If we are disseminating information into the media, and the public does not trust what they see in the media, our professional value decreases drastically. It's important to combat this by always providing excellent and true content to reliable news outlets with solid reputations for integrity.
How do I stop the spread of fake news?
Every single person with a social media account of some kind is both a content consumer and creator. As a content consumer, when you see fake news being spread you should gently inform the person sharing the information that it is false. Facebook is also to begin flagging fake news stories, so this should help as well. As a content creator you are an influencer, and it's vital to share responsibly. Consider the source (outlet and author), read the entity of what you are sharing, and check facts and sources. Do not click on articles you know come from fake news outlets (remember, they get money for that).
How else do you think fake news can be halted?